Europe from the rails: Use a Eurail pass to see the most of the itineraries
From the porthole of a budget airline it's easy to look down on the shrunken continent of Europe and marvel.
With flights from Ryanair and EasyJet going for a little as a couple of Euros, travellers are free to skip countries and indulge their wanderlust with little consequence.
But you can't help but feel something lost in transit.
European airports are – without exception – the most depressing, utilitarian slabs of concrete ever created. Hopping between almost uniform hubs you sometime have to check your ticket stub to remind you where you have landed.
Advertisement
We want the bigger picture. We want some context, a transport to take us through to our terminus with a little fin-de-siecle romance.
A journey by train might just provide what you're missing.
Go north: Take the train ferry over the water, from Hamburg to Copenhagen.
Photo / Getty Images
On the rails between Paris to Berlin you can almost feel the language, culture and people change with every station. It's a process which at 30,000ft in a budget air carrier you're oblivious to – and that's if you're lucky enough not to be caught in a seven-hour delay.
If you have time to spare, you could do a lot worse than taking the slow train through Europe.
The Eurail Pass

The Eurail Pass is something of a coming of age tradition for twenty-something Europhile.
Linking the public transport system of 28 countries, the Eurail Pass is your 'carte blanche' to follow a few loose plans down the rails of the continent.
What your Euros get you

A rail pass covering all 28 countries will cost you £450, though single country options are available from £90.
But whoa! Pull the brakes!
Just because it offers the option to cover the continent, there's no need to rush. The best value might be in using the Eurail pass to get to know a single country.
Go south: From the precipitous mountains of Switzerland into Italy.
Photo / Getty Images
France for example has more than enough adventure on its rails to keep you occupied:
Eject out of Paris' Gare du Nord out on a TGV to Nantes for a tipple in wine country, then head back inland via Lyon to alps, all before cruising south to the Riviera for a bit of Mediterranean sun – the country is full of great rail adventures.
There's a misconception that a Discount Holidays © holiday on a Eurail Pass has to be a box-ticking exercise for European cities. Take your time and see the world as you only can from a train window.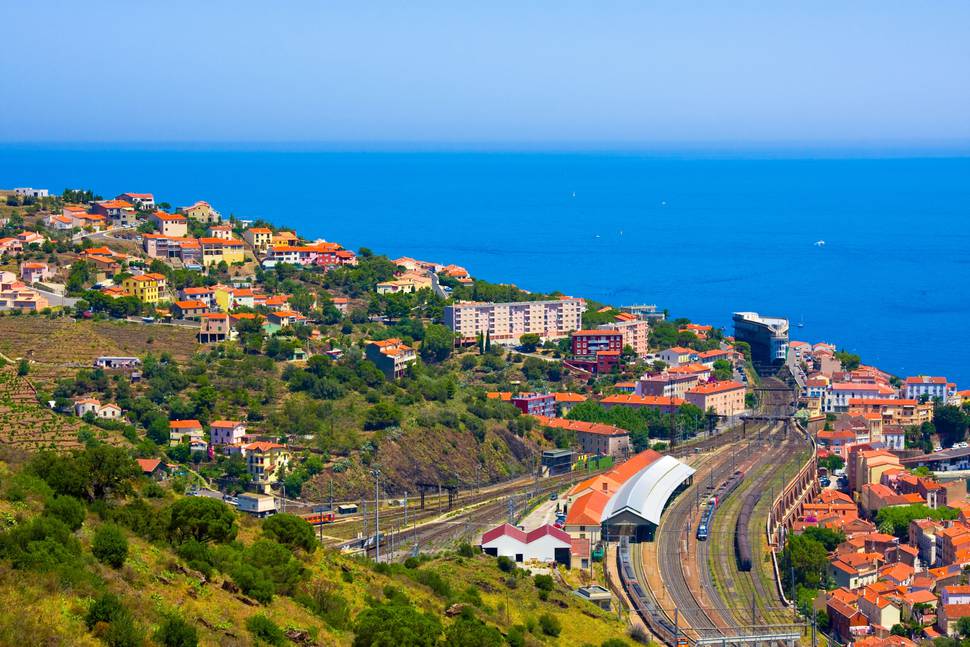 Go west: Catch a French connection across the border to Spain.
Photo / Getty Images
Train tip:
It's good to embrace the European 'laissez faire' but don't let your plans get derailed: a pass gives you the option to reserve seats, which can be a life saver; particularly if you are travelling with a friend or as a group.
Rail itineraries

Eurail offers the opportunity to knit together a couple of countries at a fraction of the cost of a full 28 nation pass. Here are a few of our favourite itineraries to provide some inspiration.
Go east: Channel your inner George Ezra on the rails between Prague and Budapest.
Photo / Getty Images
Go north:
Heading to the land of the midnight sun can be the ultimate rail and sail adventure.
While the rail is in the name – many travellers don't realise that ferries are often included in the Eurail fare. Starting in Hamburg, take the train ferry to Copenhagen, then on to Malmo in Sweden, and beyond.
Go west: Catch a French connection from along the coast, past the Pyrenees to Spain. You could breakfast in Bordeaux and be in Madrid in time for sundowners.
Go east: Channeling your inner George Ezra – take on a rail ride from the Czech Republic to a dacha in Budapest.
Watch the castles of fairytale Europe sail by at the fringes of 'new Europe'.
Go south: From the precipitous mountains of Switzerland, take one of their world-famous locomotives south via Lake Como to Milan.