COVER STORY | Independents Day: A holiday salute to those Colorado leaders who march to their own beat
These days in politics, there are few surprises. Party doctrine guides the votes of government. Colorado has an independent streak as long and wide as the Continental Divide, as its largest bloc of voters are unaffiliated.
While voters embrace Democratic candidates on the statewide ballot in Colorado, they rarely embrace tax hikes or brakes on oil and gas. Yet once Democrats and Republicans take office, non-conformity to political expectations is still rare in Colorado, as it is in the halls of Congress and state and city governments across the country. As independence is a founding principle of our nation, Colorado Politics salutes those who set their own course, regardless of whether their party follows.
Here are some of the mighty mavericks on the Colorado landscape: Former state Rep. Cole Wist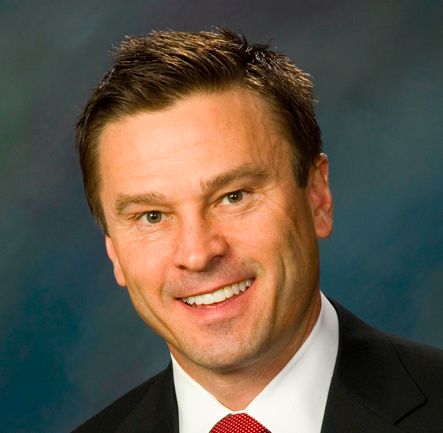 Former state Rep. Cole Wist
Walking one's own path comes with a price. Ask Cole Wist.
Then a state representative, he was a rising star in the Colorado Republican Party, a possibility for attorney general or governor, until he voted his conscience on the red flag gun law. Then he had fellow Republicans campaigning against him for a breach of party purity on guns. Wist was joined by fellow Republicans, District Attorney George Brauchler and Douglas County Sheriff Tony Spurlock, after the gunman ambushed police officers in Wist's state House district.
Taking guns from mentally disturbed people didn't seem like a partisan battle, but Wist was lambasted by his party's base and voted out later in 2018, after he served as the second in command for House Republicans. Political courage comes at a high price in politics. "I was raised to always stand up for my beliefs.
But, I was also taught to be open-minded and to respectfully listen to the views of others. No one likes being told the 'correct' or 'appropriate' way to think. Instead, persuasion works best when we use intellect, kindness, compassion and empathy to build consensus.
I guess it isn't a surprise that going with the crowd hasn't ever been my style. While there have been tough days, and even lonely ones, these principles have served me well. "Today, we are incredibly polarized and, despite all of the technology designed to connect us, we are increasingly isolated.
This is sad, and it has unfortunately impacted how we interact in the public square. For a variety of reasons, more and more voters find themselves on the outside looking in. They don't see our binary political system and rigid litmus tests as workable.
So, rather than try to change the parties, they choose not to affiliate. When I was elected, I proudly served in a leadership position in my party. However, I also believed that it was my job to represent all people, not just those that voted for me.
"Some say that I have paid a price for my independent spirit. I don't view it that way. I was true to myself.
If that didn't match the political times, so be it. I suspect that there are many others out there like me who are looking for a different political environment. As our parties look to consolidate political power in this election year, I hope our elected officials will remember that the day after the election, there are many independent-minded folks who want government to work better.
They need representation, too." Denise Burgess, businesswoman and former Denver Metro Chamber president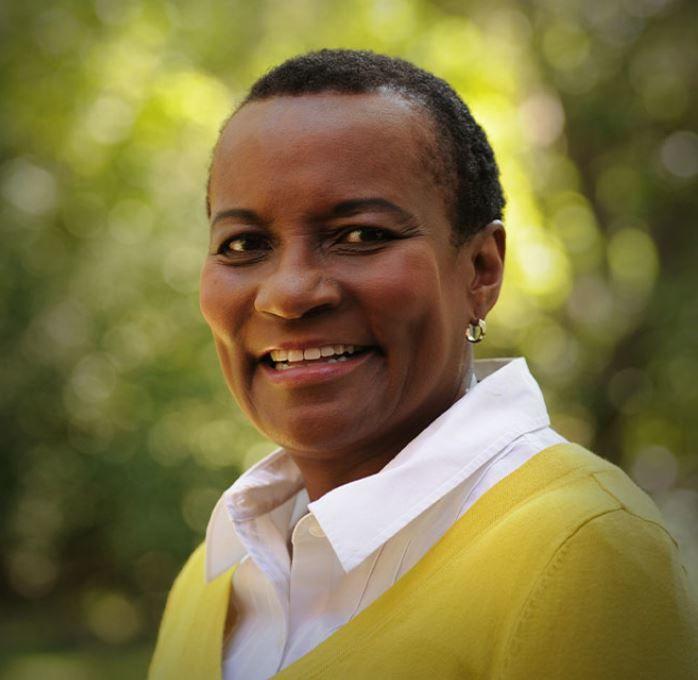 Denise Burgess. (Photo courtesy of https://burgessforcolorado.com/)
Denise Burgess can meet anybody in the middle. The president and CEO of the heating and air conditioning business her father started, she led Burgess Services when it was awarded the largest contract ever to a Black-owned business, the £39.6 million contract for Denver International Airport.
She become the first Black Board chair of the chamber in 2017. Burgess has been listed among the top 25 most powerful women in Colorado by the Women's Chamber of Commerce. She also has been a Woman of Distinction by the Girl Scouts of Colorado and a Dr.
Martin Luther King Jr. Humanitarian Award winner. Last year, she was a Democratic candidate for U.S.
Senate. "I'm Christian, and I really do try to walk in the other person's shoes. In other words, I hear them when they talk to me.
That's how I get to compromise ... I wish people would get back to hearing each other and talking to each other. Right now is the perfect time for us to do it. Current events are forcing us to do that, to hear each other and talk to each other and understand where someone's coming from.
"My family -- my grandparents, my parents -- they were both that way ... My mom, she's 89 and a firecracker. To this day, she's got one of the best and brightest minds I've ever met in my entire life.
She is my counselor." Kent Thiry, philanthropist and former Davita CEO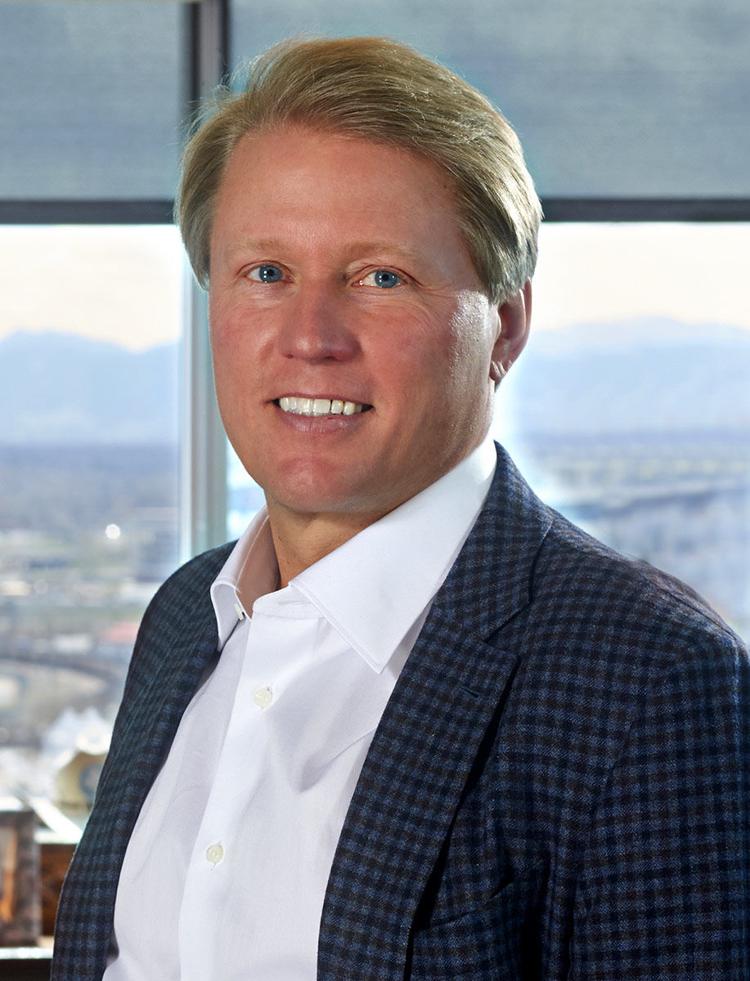 Kent Thiry
Photo courtesy of Stephen Collector
He's always the man in the middle. The former Davita executive is more a philanthropist and a civic leader than a politician, but "professional problem solver" on a Colorado scale might be the best way to describe him.
Thiry was the brains and brawn behind Amendment Y and Amendment Z in 2018, after he briefly got in the governor's race as a highly moderate Republican (not long after he switched his party registration from unaffiliated). On his long resume of public involvement, he was one of the leaders of Gov. Jared Polis' committee to raise donations for COVID-19 relief.
"John Gardner, LBJ's Health Secretary, had a favorite quote about what it meant to be American: 'Liberty and duty. Freedom and responsibility. That's the deal.'
"I think most Americans would agree with him. The cumulative manipulation of our election rules by our two political parties has put us in a hole where compromise is punished. This is the root cause of our current tensions.
I still believe in the difference between a principled compromise and a compromise of principles. This is fixable. Let's do it."
Denver Councilwoman At Large Robin Kniech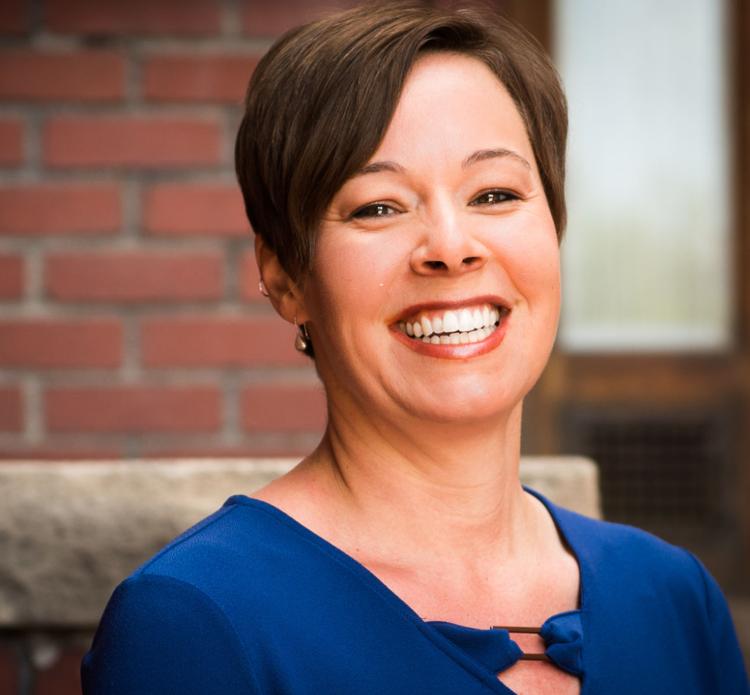 Denver Councilwoman at Large Robin Kniech
Photo by Tiffiany Moehring
Councilwoman Robin Kniech leads proudly as Denver's first out LGBTQ council member and a source of knowledge and legislative expertise for her fellow colleagues. She's also known for having a great working relationship with the mayor's office -- a dynamic hard to come by with this particular council -- and closely collaborated with the executive branch to raise the minimum wage this year. Kniech also isn't afraid to challenge Mayor Michael Hancock when she sees fit, which is what she's doing with her charter change proposal that would give the City Council more power to change the budget mid-year.
"Governing is at its best when it not only achieves a more equitable outcome for those who've been left behind, but also broadens and deepens buy-in for a more just world. Being open to ideas from critics or different paths can improve policy outcomes, but more importantly, these bridges strengthen the underlying, shared values that are needed to pave the way for more change in the future." State Sen.
Bob Gardner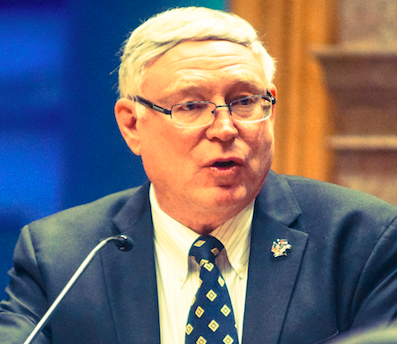 State Sen. Bob Gardner, R-Colorado Springs: "We're essentially erasing state boundaries in a way. Making it less important to be a state."
Colorado Politics file
I don't know why it came as a surprise to some that this "simple country lawyer," as he calls himself, from Colorado Springs supported the police integrity reform bill or sponsored last year's bill to prevent sexual harassment at the statehouse, other than because he's a Republican.
More accurately, however, Bob is Bob, the namesake of the practice of Bobbing elusively, exhaustively and factually through a floor debate. His choices are always his own. He is an advocate for education, the poor and compassionate juvenile justice.
Gardner is a reliable voice for what's fair, not what's political, known to partner with Sen. Leslie Herod, a Democrat from Denver who chairs the Black caucus. "Only the truly independent can reach their full potential.
This is true for both individuals and nations. True liberty both allows and requires us to confront ourselves with brutal honesty every day about the differences between our principles and ideals and our actual conduct. Only then can we hope to become what we both claim and aspire to be."
Rachel Beck, the Colorado Springs Chamber & EDC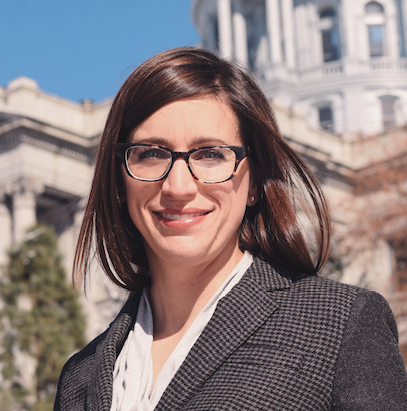 Rachel Beck, vice president of government affairs for the Colorado Springs Chamber & EDC.
Photo courtesy of Allison Moix, Stellar Propeller Studio
A California native in Colorado Springs, Rachel Beck has no problem fitting into any crowd as the vice president of government affairs for the Colorado Springs Chamber of Commerce & EDC. In a dynamic city, she must balance the old with the new, the traditional values of a conservative city with emerging politics, culture and economic opportunities. Beck has been a Coloradan since 1995.
She graduated high school in Golden and then headed south to the Springs first to attend Beth-El College of Nursing and Health Sciences, before practicing TLC on public affairs. She was a speechwriter for then-mayor Mary Lou Makepeace before becoming the spokesperson for Colorado Springs Utilities and, later, the Swiss army knife of the chamber's policy arm. "The temptation of our age is to reduce community issues to soundbites that fit tidily into Facebook posts.
But most of the issues we're grappling with are complicated, and there are many gray areas. You can't build solutions until you understand problems, and you understand problems by listening to all the people affected. What's tough right now, thanks to the pandemic, is that we've shifted even more of our discussions to online platforms, and those are generally places where we make assumptions about what people think based on demographics or political or industry affiliations.
Listening to different perspectives, while it may not be the expedient thing to do, leads to more nuanced policy solutions. Policy-making is more art than science, and as a community, we have to work together to fine-tune as we implement and learn." Aurora Mayor Mike Coffman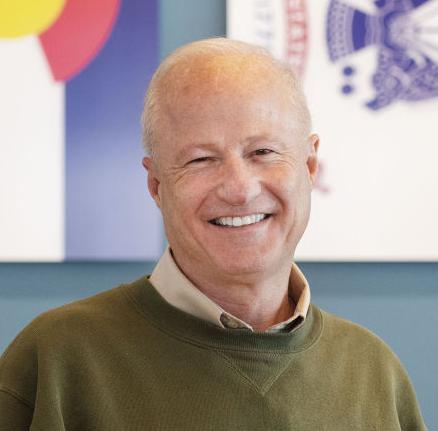 U.S.
Rep. Mike Coffman at the new Rocky Mountain Regional VA Medical Center in November 2019.
Andy Colwell / Special to Colorado Politcs
Maybe it was a necessity when his congressional district was redrawn to be more politically diverse a decade ago, but Mike Coffman made a name for himself reaching out to people unlike himself, after a career as the golden candidate of the conservative right in Colorado. He learned Spanish and became a fixture in the minority communities of his district, where he continues to be held in esteem.
That's a big part of the reason he's now the mayor of Aurora, but it did not come without a price. He was ousted from Congress in 2018 after breaking with President Trump and succumbing to the rising Democratic tide in Congressional District 6. "Aurora is now the 54th largest city by population, and it is one of the most diverse cities in the United States.
My goal is to set an example and show the Republican Party that a Republican can be successful, in equally diverse cities all across the United States, so long as they are willing to reach out to minority and immigrant communities, understand their challenges and help them achieve the American dream." Denver City Councilwoman Stacie Gilmore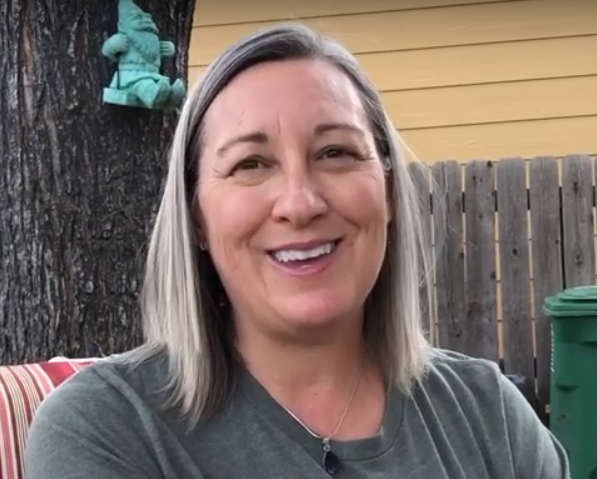 Denver City Councilwoman Stacie Gilmore in a social media video discusses the the importance of public input in the city's climate action planning process to ensure "we're creating policy and programs that encapsulate all of your needs."
(Courtesy of the Denver's Office of Climate Action, Sustainability and Resiliency)
Councilwoman Stacie Gilmore, who represents District 11 in northeast Denver, has been a champion for underserved communities long before the coronavirus hit them hardest and Black Lives Matter amplified their voices. She has aligned with the mayor's office on several issues, including voting down the bill to lift the pit bull ban, as the relaxed rules had perceptible opposition from her district.
Gilmore also joined Hancock for a press conference in February when Denver and Denver Public Schools distributed £200,000 in an effort to prevent youth gun violence. In city politics tinted in shades of blue, Gilmore's palette has richer hues. "True independence is freedom.
Until we truly and authentically have freedom for every citizen we will never be at peace as a society. I strive everyday to carry forward the voices of my community and bring them directly to the decision makers to change our systems for the benefit of those who have been systematically harmed." Former Gov.
Bill Owens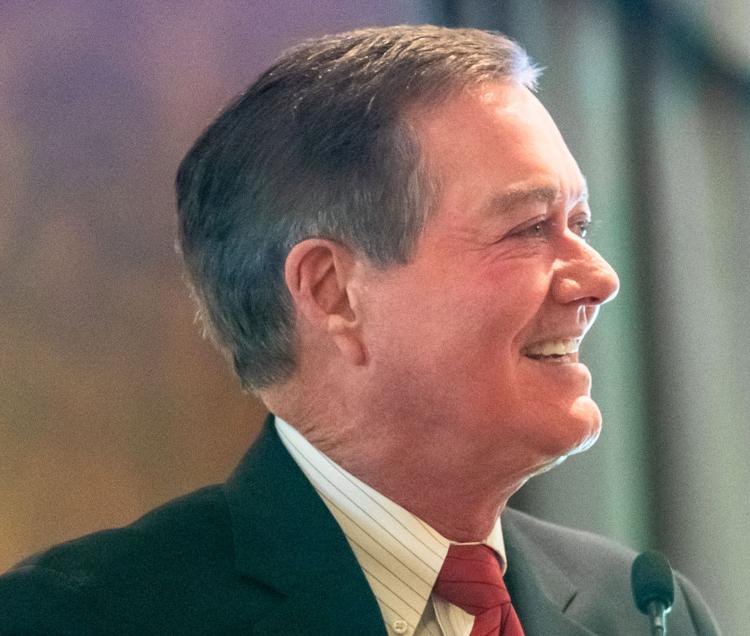 Former Colorado Gov. Bill Owens was one of the featured speakers at the Colorado Politics Legislative Launch Party, held Wednesday, Jan.
15, at the Brown Palace Hotel.
Andy Colwell
There was a time when Bill Owens was the next big thing in Republican circles, the best governor in the land. One national publication called him in the early 2000s potentially a vice presidential pick at some point. But in 2005, when the state was broke, Owens led the fight for Proposition C, the TABOR timeout. Back in the news during this year's Democratic primary is the deal he cut with then-House Speaker Andrew Romanoff in 2006 over an immigration ballot issue that Romanoff believed Owens had the ballot box mojo to get passed.
An open mind and a friendly ear is part of Owens' DNA. His father was a Texas Democrat who helped elect Jim Wright to Congress, before Wright became speaker of the U.S. House.
The younger Owens still served as his page for the power Democrat, despite his recent switch to the GOP. The former governor believes in independence, because he sees the anger on both sides that results from political tribalism, making it impossible for Americans to work together across differences, he said. "It's something we're missing today.
We're not seeing political discussion in the framework of 'you listen and I speak, and you speak and then I listen' to arrive at an agreement. Instead I yell to my people, and you yell to your people, and whoever yells the loudest wins the Twitter war. Twitter doesn't allow for any cogent discussion, but rather just a slap in the face, the level of how low people can sink when they're doing it anonymously, it's a challenge to our country and it's a challenge to our times.
I've always been an optimist. I've always been able to say the United States has been here before, 1967, I have a lot of examples of how we always look over the abyss and pull back at the right moment, because democracies take time to reach consensus. This time I just don't see that happening, when I see what's happened to our political structure."
Former Sen. Cheri Jahn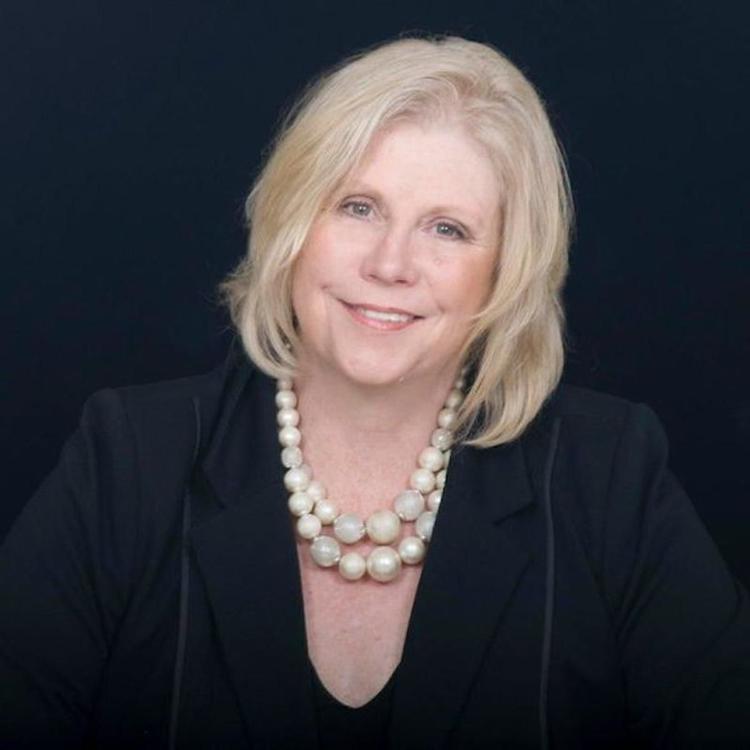 Cheri Jahn
Cheri Jahn could have retired from political life as a lifelong Democrat, but in her last year in the Colorado Senate, she decided the partisan life was no longer who she was, and switched her affiliation to independent. "I have always brought an independent voice," she explained on Facebook when she announced her decision in December 2017. Jahn represented northwest metro Denver's District 20 from 2011 to 2019, when term limits ousted her from office.
She was a member of the state House from 2000 to 2008, including a term as speaker pro tempore. A small business owner, she had conservative leanings about taxes and regulations, and she was prone to vote her conscience over her party. "The reason so many people are dropping out of both parties is they don't feel like they have any control any more.
I think it's sad that outside interests have control over who gets to run, what legislation they get to run, what policies you're going to work on. It used to be that an elected official went out and really worked in their community, met with the people who really lived there and represented their district. They didn't represent a party.
Their community, their beliefs and their ideology were their core values, but it's become all about one thing, having to vote for the party. That isn't how it's supposed to be." Gov.
Jared Polis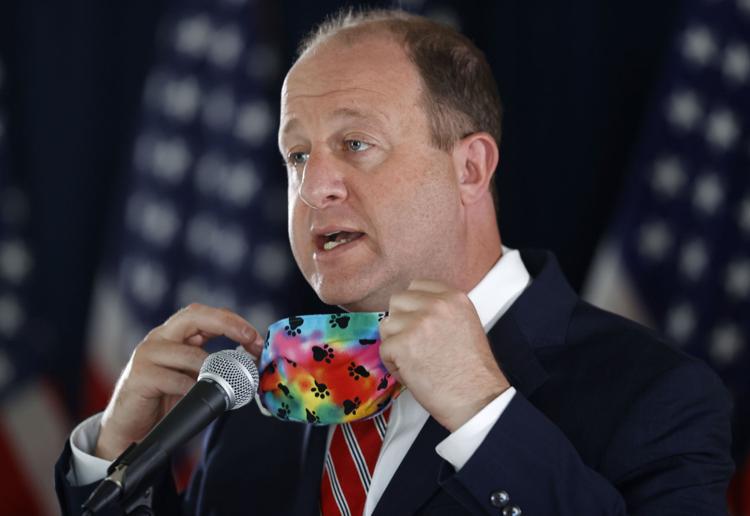 In this file photo, Colorado Gov. Jared Polis holds up his face mask to make a point during a news conference on the state's efforts against the spread of the coronavirus on Tuesday, May 26, 2020, in Denver.
(AP File Photo/David Zalubowski)
In some ways, the state's first gay and first Jewish governor is also Colorado's first truly libertarian Democrat, fiscal conservatism with ambitious progressive themes. Gov.
Jared Polis is a true blue Democrat with highlights of red in his thinking. Polis has stood in the way of paid family leave, because he doesn't want it to become a government handout for the working poor. He courts business groups -- other than oil and gas -- yet they sued him over an executive order changing election laws to accommodate social distancing this year.
And last year, as the governor sought to tamper with the Taxpayer's Bill of Rights, the cap on government growth and taxes, he hosted famed Reagan economist Art Laffer at the Capitol to talk it over. Polis brings an understanding of how businesses and taxes work together that often falls through the partisan cracks with those who have an eye on bigger things after the governor's mansion. "As governor, I am focused on solutions to the problems facing the hardworking people in our state, ensuring our economy and workers can bounce back from the COVID-19 pandemic stronger than before and protecting public health.
There are good ideas from the left, the right, and the middle and our challenge and opportunity is to find the best ideas from all sides and transform them into reality. I'm excited to work with anyone and everyone that wants to deliver real results for Coloradans. I've never been one to focus on labels -- it's all in the eyes of the beholder."
Chris Brown, the Common Sense Institute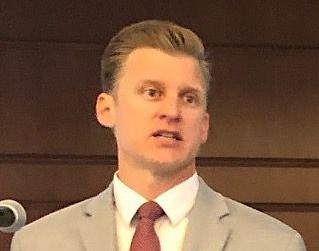 Chris Brown, director of policy and research for the Common Sense Institute, talks about economic indicators from the 2019 legislative session.
Joey Bunch/Colorado Politics
Numbers don't lie. That's the viewpoint of the policy and research director at the Common Sense Institute, the Denver-based economic policy think tank providing the most unchallenged research out there on policies affecting state government. Brown regularly draws an audience with Democrats and Republicans for his analysis from the business-oriented organization.
Before landing in Colorado three years ago, Brown was an analyst for the well-guarded Washington, D.C., operation Regional Economic Models Inc. (REMI) for almost a decade. "The cornerstone of freedom is choice. When it comes to creating the public policies that shape our state and our country, it is imperative we seek information that helps us choose the right path.
I am honored and humbled to be a part of the discussion for how we continue to evolve as a state."