Love France? These UK holiday swaps will make you feel like you're there
For lovers of all things French, the recent news of our European neighbours being removed from the travel corridor list of countries where Britons don't have to quarantine on return would have been disheartening.
One of our favourite places for both long and short escapes, while easily reached by ferry and not forgetting a sustainable option for those who like to travel by train, France is a holiday location we'll never fall out of love with.
If you're taking the government's advice and avoiding travelling there for the time being, you'll be pleased to know that there are a few spots on UK soil that could easily be mistaken for France.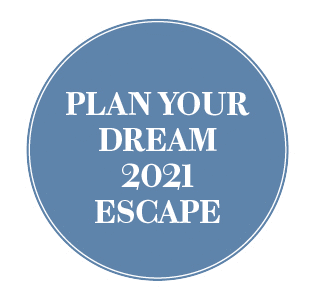 Francophiles looking to recreate a holiday experience in a vineyard or chateau should feast their eyes on these terrific places to stay from Sykes Holiday Cottages.
From beautiful villas on vineyards to apartments boasting views to rival the French Riviera, you wouldn't be able to tell the difference.
The Folly, Herefordshire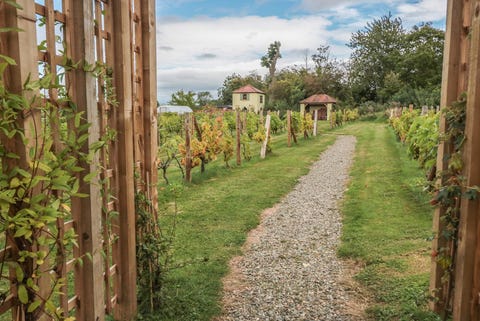 Sykes Holiday Cottages
This quaint property affords the peace and quiet of the Herefordshire countryside and is located on the doorstep of the unspoilt towns and sites of the Marches. Approached by a short walk through a small vineyard, The Folly has a large patio and seating area outside so you can relax and enjoy the final long summer evenings in a scene straight from Bordeaux or Champagne.
Seven nights from GBP368 (sleeps 2)
Villa 8, Devon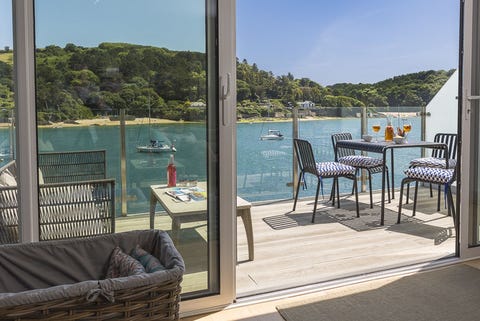 Sykes Holiday Cottages
This stylish three-storey town house cradles the waterfront in Salcome and could easily be mistaken for the French Riviera. Villa 8 Estura sits in one of the region's most beautiful and exclusive waterside settings and offers easy access to Devon's unspoilt coastline and beautiful beaches.
Seven nights from GBP1,827 (sleeps 8)
Castle Balbegno, Aberdeenshire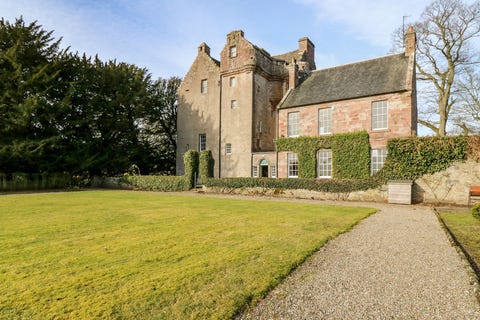 Sykes Holiday Cottages
For a French chateau experience in Scotland, Castle Balbegno is a grand 18th century house, with part of it a 15th century castle. It's located in the heart of Fettercairn, a small village in Aberdeenshire, and offers 20,000 acres of land around the castle to stroll.
Seven nights from GBP1,769 (sleeps 13)
Oversteps House, Devon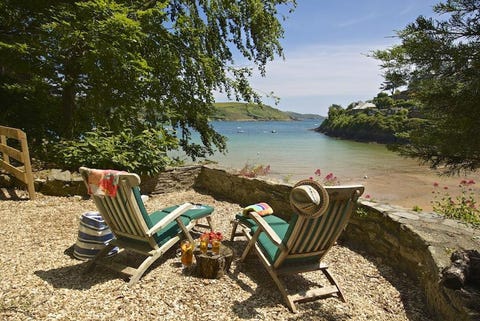 Sykes Holiday Cottages
This beautiful beach cottage boasts incredible views and an idyllic location overlooking South Sands in Salcombe. Oversteps House was originally constructed in 1901 and has been refurbished with a French villa-like style throughout.
Seven nights from GBP4,162 (sleeps 13)
The Wine Lodge, Devon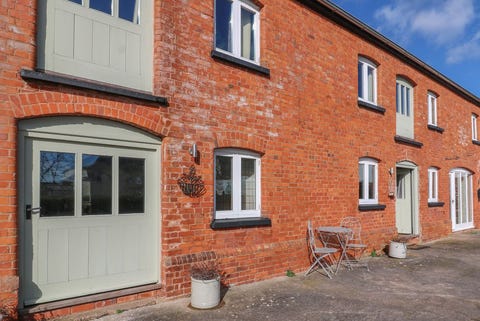 Sykes Holiday Cottages
Sitting among 20 acres of superb countryside on a family-owned vineyard this luxurious and romantic property is the perfect spot for Francophiles who love wine. The Wine Lodge is particularly romantic for couples, where you can spend your days sampling wine and soaking up the views.
Seven nights from GBP1,059 (sleeps 2)
Sign up for inspirational travel stories and to hear about our favourite financially protected escapes and bucket list adventures.
This content is created and maintained by a third party, and imported onto this page to help users provide their email addresses.
You may be able to find more information about this and similar content at piano.io