Turkey travel advice: latest FCO guidance on holidays and flights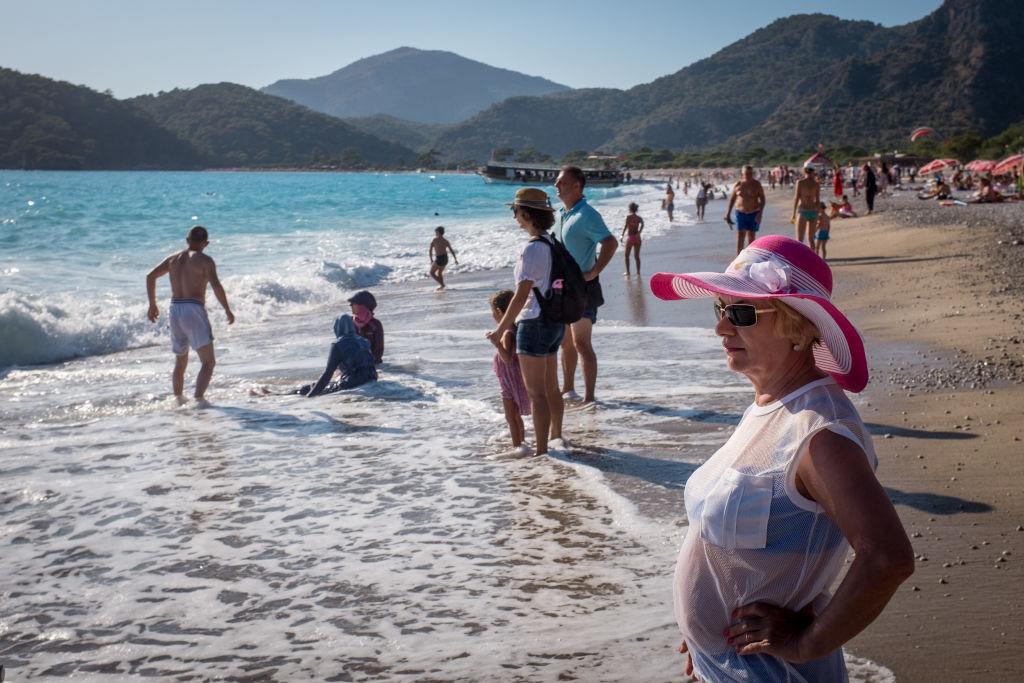 Health
The wearing of masks is obligatory throughout Turkey in crowded places and specifically in markets and supermarkets, hairdressers and barber shops
Thursday, 20th August 2020, 2:36 pm Tourists enjoy the beach in Oludeniz, Turkey (Photo: Chris McGrath/Getty Images) How likely is it that we can travel to Turkey this summer?
Read More
Read More

Air bridges: the countries UK visitors could be allowed to travel to from next week
Sign up

to our public interest bulletins - get the latest news on the Coronavirus
Sign up

to our public interest bulletins - get the latest news on the Coronavirus

Here's everything you need to know:

What are the lockdown restrictions in Turkey?

Turkish citizens and residents must request a HES (Hayat Eve Sigar) Code for domestic and international flights, train and ferry travel, though this does not apply to foreign tourists. If you are over 65, and a visitor to Turkey, you no longer require a permit to travel between cities. The wearing of masks is obligatory throughout Turkey in crowded places and specifically in markets and supermarkets, hairdressers and barber shops.

The wearing of masks is also compulsory on all public transport, including Metro, buses, taxis and ferries, and in some areas. The wearing of face masks is also mandatory at all times outside the home in a number of provinces which include major cities and some tourist areas. A full list of the said provinces can be found here.

What's the 'official' travel advice for Turkey? All passengers, of all nationalities, who meet Turkish immigration rules are permitted entry to Turkey, though you must wear a face mask at all times whilst in an airport, and for the duration of all flights, to and from Turkey. All arrivals into Turkey are subject to a medical evaluation for symptoms of coronavirus, including temperature checks.

Any passengers showing symptoms including high fever, coughing or respiratory difficulties will be will be required to undergo a swab test for coronavirus. In the event that a test returns a positive result, you will be provided with medical treatment at a facility determined by the Ministry of Health or, if preferred, at a private medical facility in Turkey. Do I have to self-isolate when I return to the UK?

On 3 July, the FCO updated its global advisory against 'all but essential' travel, exempting destinations that no longer pose an unacceptably high risk for British travellers. Turkey is one of the countries assessed as no longer presenting an unacceptably high risk to British people travelling abroad. This means you do not have to undergo a 14-day mandatory self-isolation period on your return to the UK.

However, after Spain was added back on to the list, junior health minister Helen Whately told Sky News the UK has "to keep the situation under review and I think that is what the public would expect us to do.

"If we see rates going up in a country where at the moment there is no need to quarantine, if we see the rates going up, we would have to take action because we cannot take the risk of coronavirus being spread again across the UK," she added.

According to Whately, Britain is closely monitoring the coronavirus situation in Germany and France, and continuously reviewing the situation in popular holiday destinations.